Unreal Series Fan for life!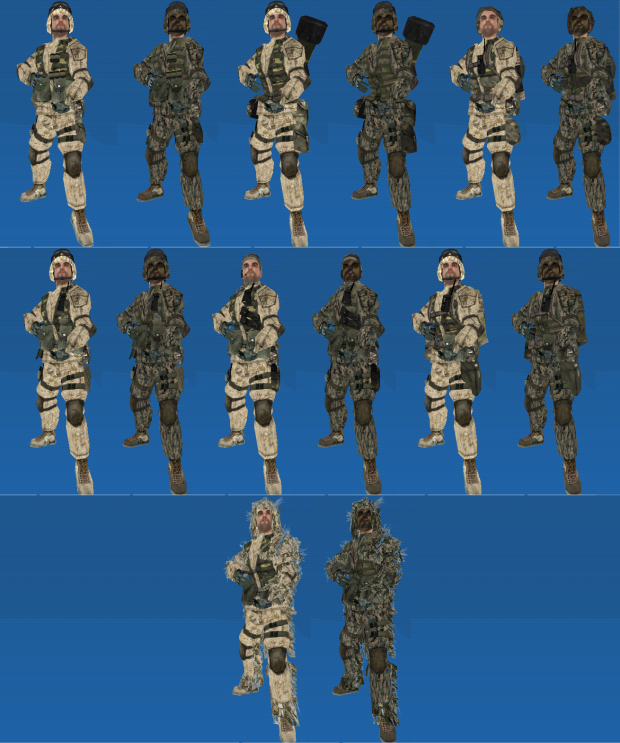 Play as one of 7 US soldier classes from Battlefield 2 in UT2k4.
Unreal Tournament 2004 Model
Battlefield 2:
7 US Soldier Classes including camo textures
Team "skins" support
Install:
Put the BF2SoldierAnim.ukx file into the UT2004\Animations folder.
Delete the BF2SoldierAnim_camo.ukx file in the UT2004\Animations folder if you have previous version.
Delete the BF2_Assault.upl file in the UT2004\System folder if you have the file.
Put the BF2_US_Soldiers.upl file into the UT2004\System folder.
Put the bf2_us_soldier.utx file into the UT2004\Textures folder.
All rights belong to their respective owners.
Bugs:
None so far.
Credits:
EA and DICE for BF2
Epic for UT2k4
BfMeshView by Martjin Buijs
maxdamage for the shader setup,etc...
ParkisG for the rigging and bug fixing